Osada na řece Sázavě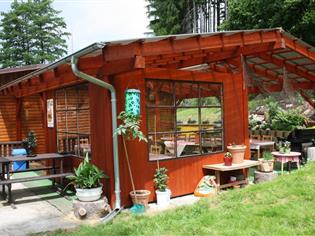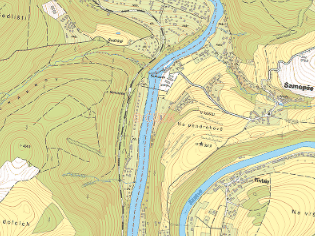 Contact
Samopše 037
Samopše
286 07
Phone: +420 775 771 291
Mobile: +420 603 709 408
E-mail:
schiffler@hotmail.cz
,
schiffler@c-box.cz
Web:
http://www.osadanarecesazave.wz.cz
GPS: 49,85947561°N 14,91920466°E Minute GPS format
GPS: 49°51'34''N 14°55'9''E GPS decimal format
Book your accommodation

Attractions nearby

CESTY SKLA, o.p.s.
Vzniklo přestavbou bývalé huti František, kterou nechal v roce 1882 postavit Josef Kavalír ve sklářské osadě Na Kácku. Stavba ve stylu původních lesních hutí, kterou Kavalír pojmenoval po svém otci, se zachovala v téměř nezměněné podobě, stejně jako sklářská osada.

The upper Gothic style castle from the 14th century was reconstructed into a Renaissance chateau in the 16th century. František Maxmilián of Talmberk built a chateau in 1675 with the participation of the architect O. de Guarde.

Národní památkový ústav, správa kláštera v Sázavě
The monastery was founded by Prince Ulrich and the hermit Procopius in 1023. It houses an exhibition called "Old-Slavic Sázava". The tour includes the Baroque Refectory and the Chapter-house with murals dating back to the 14th century. You can visit the Baroque church dedicated to St. Procopius and see the underground crypt. There are uncovered foundations of the
Holy Cross Church from the 11th century in the northern monastery garden.
Events in the neighborhood
23. September 2021 18:00

25. September 2021 13:00

25. September 2021 15:00

---
© 2004–2021 Provozuje
Posázaví o.p.s.
, která vykonává aktivity destinačního managementu v turistické oblasti Posázaví.
Využíváme publikační systém Apollo. Projekt modernizace systému Apollo byl realizován v roce 2019 za přispění prostředků státního rozpočtu České republiky z programu Ministerstva pro místní rozvoj. Projekt Modernizace systému webového serveru byl realizován v roce 2020 za přispění prostředků Středočeského kraje.