Holiday home Křiváček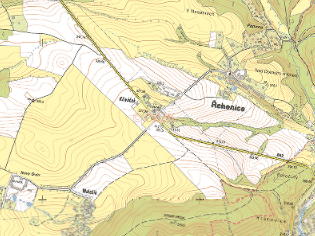 Kontakt
Křiváček
Křiváček
25167
GPS: 49,86684785°N 14,64439558°E minutový formát
GPS: 49°52'0''N 14°38'39''E desetinný formát
Rezervujte si ubytování

Attractions nearby

The museum in Pysely was founded in 1937. The main person behind it was Arnost Chvojka. The collection was greatly varied and grew to as much as a thousand exhibits. The museum was closed in the 1950s and the collection was distributed among other museums in the region. Efforts to re-establish the museum began in the early 1990s. The current permanent display was installed on the second floor of a house owned by the municipality and opened to the public for the first time on 3 November 1996.
-
Ledce


This is one of the most remarkable Roman buildings in the Czech Republic. Previously it was believed that it was built in the 11th century however at present experts are rather sceptical about the date. It was built either shortly before 1100 or after this date, however it is more likely that it comes from the middle of the 12th century.
Events in the neighborhood
21. září 2019

21. září 2019 8:00 - 15:00

21. září 2019 11:00

---
© 2004–2019 Provozuje
Posázaví o.p.s.
, která vykonává aktivity destinačního managementu v turistické oblasti Posázaví.
Využíváme publikační systém Apollo.