Farma Ztracenka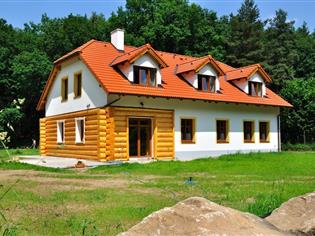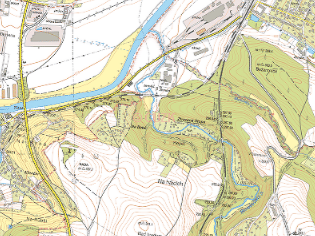 Contact
Osada Ztracená stopa 0376
Mrač
257 21
Mobile: +420 777 114 349
E-mail:
info@farmaztracenka.cz
,
farmaztracenka@centrum.cz
Web:
http://www.farmaztracenka.cz
GPS: 49,84121982°N 14,69372566°E Minute GPS format
GPS: 49°50'28''N 14°41'37''E GPS decimal format
Attractions nearby

Zámeček Vysoká Lhota, jež je sídlem EQUI HANUŠ, nabízí veřejnosti prohlídky muzea kočárů a povozů, dále sedel, postrojů, kterých je zde okolo 500 kusů. Dále je pro Vás připravena prohlídka sklepení z 11. století s dobovou mučírnou a část zámečku s výkladem o jeho starobylé historii.

As the chronicle written by the so called Beneš Minorita states, the Benešov Minorite Convent was established in 1247 by a provost of the Old Boleslav canonry Tobiáš of Benešov. Tobiáš was supposed to give the new community the Benešovicové family seat that was located on a promontory, nowadays known as Karlov, above the present day town. Only the remains of the pentagonal presbytery with two gothic windows were preserved.

The Art Nouveau house no. 74 was built by the District Commercial Savings Bank from Benešov u Prahy in 1904 – 1905 according to a project of Marcel Dusil. It houses an exhibition, opened to the general public in 1992, devoted to the history of the town and its surrounding areas, regional landmarks and objects of art as well as artists who lived and worked here. The ethnographic exhibition is of special interest as it presents mainly the folk clothing and textiles, furniture, glass underpaintings, and objects of folk plastic art.
Events in the neighborhood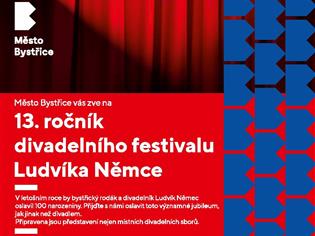 20. October 2020 19:30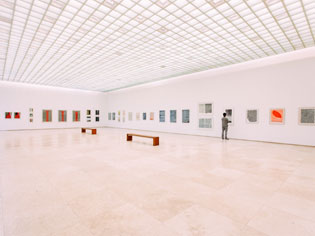 21. October 2020 18:00 - 19:30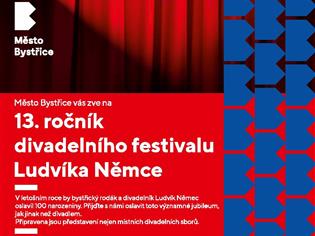 22. October 2020 19:30

Uklízečka -
Bystřice,
- Performance
---
© 2004–2020 Provozuje
Posázaví o.p.s.
, která vykonává aktivity destinačního managementu v turistické oblasti Posázaví.
Využíváme publikační systém Apollo. Projekt modernizace systému Apollo byl realizován v roce 2019 za přispění prostředků státního rozpočtu České republiky z programu Ministerstva pro místní rozvoj.