Zámek Lešany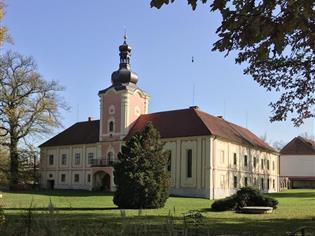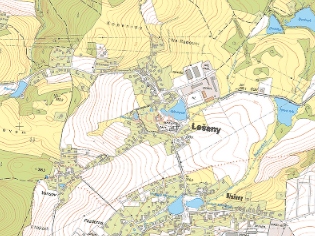 Contact
Lešany 100
Lešany
257 44
Mobile: +420 737 272 661
E-mail:
zameklesany@seznam.cz
Web:
http://www.zameklesany.cz
Facebook
GPS: 49,84303297°N 14,52509453°E Minute GPS format
GPS: 49°50'34''N 14°31'30''E GPS decimal format
Book your accommodation

Attractions nearby

Zámek Lešany se nachází uprostřed přírody, v Posázaví, cca 20 km od kraje Prahy v okrese Benešov. V areálu zámku se nachází penzion, kaple, restaurace (pizzerie), park s jezírkem, terasa a krytá terasa se zahradním grilem, zámecká zahrada se svatebním altánkem.

Vojenský historický ústav Praha
Since 1996 the premises of the former artillery quarters between Krhanice and Lešany u Týnce nad Sázavou have hosted the exhibition of the Military Technical Museum of the Prague Military History Institute. The collections currently contain more than 350 historic tanks, cannons, motorcycles, armoured military trucks and cars dating from 1890 up to the present, which can be seen in seven halls, under six shelters as well as in the open air.
U kočky za komínem
FAMILY MUSEUM OF ENAMEL
Various enamel ware accompanies people in their lives since the mid 19th century. In our museum, you can find the daily-used objects as well as curiosities. The collection features samples of the majority of the Austrian-Hungarian and later Czechoslovak enamel factories. We are open when we are at home. Call us to check up whether we are at home.
Events in the neighborhood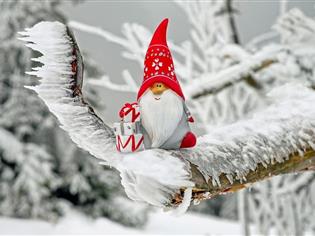 4. December 2022 09:00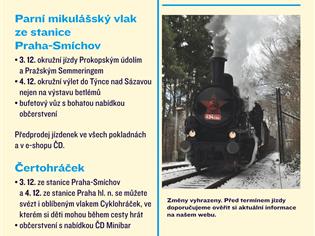 4. December 2022 12:02 - 14:22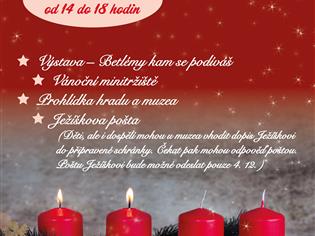 4. December 2022 14:00 - 18:00

---
© 2004–2022 Provozuje
Posázaví o.p.s.
, která vykonává aktivity destinačního managementu v turistické oblasti Posázaví.
Využíváme publikační systém Apollo. Projekt modernizace systému Apollo byl realizován v roce 2019 za přispění prostředků státního rozpočtu České republiky z programu Ministerstva pro místní rozvoj. Projekt Modernizace systému webového serveru byl realizován v roce 2020 za přispění prostředků Středočeského kraje.