Hotel Ve Mlejně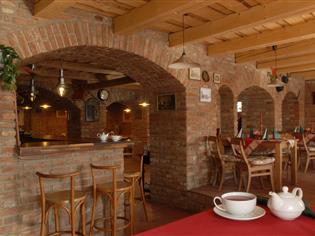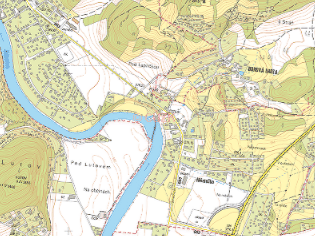 Contact
Benešovská 27
Městečko
257 22
Phone: +420 317 721 077
Mobile: +420 724 943 422
E-mail:
hotel.vemlejne@seznam.cz
,
julliejezkova@gmail.com
Web:
http://www.vemlejne-hotel.cz
Facebook
GPS: 49,85293805°N 14,67302286°E Minute GPS format
GPS: 49°51'10''N 14°40'22''E GPS decimal format
Book your accommodation

Services
Welcome to Ve Mlejně located in a little town by Benešov, just fifteen minutes drive by car from Prague. You can also come here by boat along the romantic Sázava. We offer pleasant surroundings, good food and rooms with a view to the humming dam– all services available for fans of rock climbing as well as random passers-by. The original mill was built at the end of the 17th century but hasn't served as such for more than 60 years. These days it houses a stylish restaurant with outdoor seating and a hotel with a capacity for 70 people, the largest of its kind in the region. On top of this, there is a large community room to fit 130 people as well as a small hall suitable for private gatherings for family or friends.
You are invited
Are you tired and hungry from the journey. There's nothing easier than stopping off in our pub. Your mood will soon be positive and your stomach enticed with copious amounts of food. A sure favourite is the enormous grilled pork neck.
Nearest services

Attractions nearby

Na 1400 m2 najdete stálou expozici, krátkodobé výstavy, kavárnu s dětským koutkem, konferenční místnost a obchůdek. Mezi nejzajímavější kousky, které v expozici najdete, jistě patří originální závodní a okruhové speciály. Jedná se o největší ucelenou sbírku sportovních škodovek na světě! V řadě případů jsou k vidění i unikátní prototypová auta nebo vládní speciály. Většinu vozů si můžete prohlédnout ve stálých expozicích i krátkodobých výstavách.

Zámeček Vysoká Lhota, jež je sídlem EQUI HANUŠ, nabízí veřejnosti prohlídky muzea kočárů a povozů, dále sedel, postrojů, kterých je zde okolo 500 kusů. Dále je pro Vás připravena prohlídka sklepení z 11. století s dobovou mučírnou a část zámečku s výkladem o jeho starobylé historii.

The museum in Pysely was founded in 1937. The main person behind it was Arnost Chvojka. The collection was greatly varied and grew to as much as a thousand exhibits. The museum was closed in the 1950s and the collection was distributed among other museums in the region. Efforts to re-establish the museum began in the early 1990s. The current permanent display was installed on the second floor of a house owned by the municipality and opened to the public for the first time on 3 November 1996.
Events in the neighborhood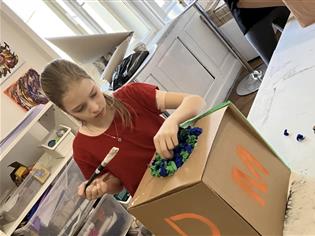 29. May 2022 10:00 - 15:00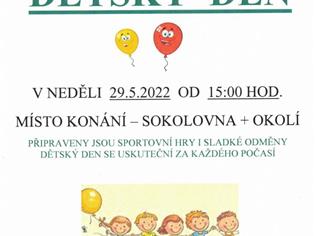 29. May 2022 15:00

Dětský den v Pyšelích -
Pyšely, u pyšelské sokolovny
- Celebration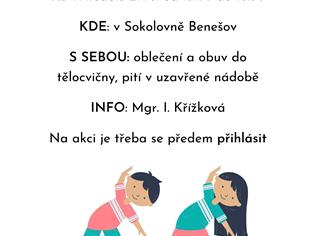 29. May 2022 15:00 - 16:30

Nedělní cvičení -
Benešov, Sokolovna Benešov
- Competition, tournament
---
© 2004–2022 Provozuje
Posázaví o.p.s.
, která vykonává aktivity destinačního managementu v turistické oblasti Posázaví.
Využíváme publikační systém Apollo. Projekt modernizace systému Apollo byl realizován v roce 2019 za přispění prostředků státního rozpočtu České republiky z programu Ministerstva pro místní rozvoj. Projekt Modernizace systému webového serveru byl realizován v roce 2020 za přispění prostředků Středočeského kraje.