Bellevue Hotel KARLOV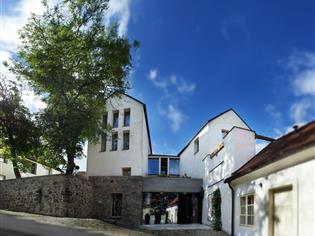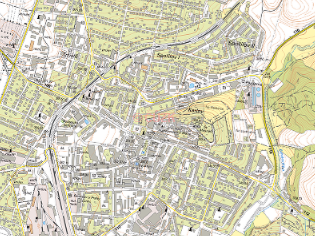 Kontakt
Na Karlově 97
Benešov
25601
Telefon: +420 317 700 825
Mobil: +420 603 905 621
E-mail:
infokarlov@bellevuehotels.cz
Web:
http://www.bellevuehotelkarlov.cz
GPS: 49,78481967°N 14,69050853°E minutový formát
GPS: 49°47'5''N 14°41'25''E desetinný formát
Rezervujte si ubytování

Služby
You will be pleasantly surprised in your room, in any of the five houses, by the unique, unrepeatable and non-interchangeable setting due to space diversity, the use of different materials and the color scheme of the interior. Each room has a specific shape and character.
Due to the sensitive connection of modern architecture of the new structures with the historical houses surroundings, both those devoted to the traditional values and the lovers of modern architecture will feel themselves home there.
The hotel became a winner of the prestigious architecture contest "The Best of Reality
2008".
The hotel has 28 rooms of different display, negotiating rooms, sauna, whirl-pool, lobby
bar, restaurant & wine club "Na Karlově".
Opening hours
1.1. - 31.12.

Attractions nearby

The Art Nouveau house no. 74 was built by the District Commercial Savings Bank from Benešov u Prahy in 1904 – 1905 according to a project of Marcel Dusil. It houses an exhibition, opened to the general public in 1992, devoted to the history of the town and its surrounding areas, regional landmarks and objects of art as well as artists who lived and worked here. The ethnographic exhibition is of special interest as it presents mainly the folk clothing and textiles, furniture, glass underpaintings, and objects of folk plastic art.

As the chronicle written by the so called Beneš Minorita states, the Benešov Minorite Convent was established in 1247 by a provost of the Old Boleslav canonry Tobiáš of Benešov. Tobiáš was supposed to give the new community the Benešovicové family seat that was located on a promontory, nowadays known as Karlov, above the present day town. Only the remains of the pentagonal presbytery with two gothic windows were preserved.

The JAWA Factory Museum Konopiste presents representative samples from the history of the JAWA make of motorcycles, using machines on display as well as historical documents, and employing large screen audio-visual presentations in the Czech, English and German languages. Another significant theme of the museum is the documentation of the racing successes of Czech motorcycle makers during the 20th century, with unique exhibits, trophies and historical documents.
Events in the neighborhood
6. července 2019 13:00 - 22:00

10. července 2019 20:00

11. července 2019 20:00

Cokol!v -
Benešov, Masarykovo náměstí
- Concert
---
© 2004–2019 Provozuje
Posázaví o.p.s.
, která vykonává aktivity destinačního managementu v turistické oblasti Posázaví.
Využíváme publikační systém Apollo.