Hostinec U Holubů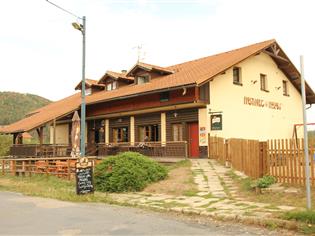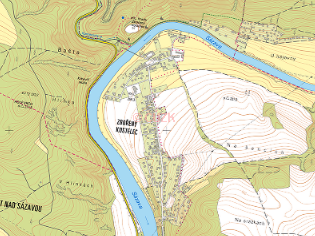 Kontakt
Zbořený Kostelec 172
Zbořený Kostelec
257 41
Mobil: +420 777 011 697
E-mail:
uholubu.kostelec@seznam.cz
Web:
http://www.facebook.com/pg/uholubu.kostelec
GPS: 49,84940818°N 14,59483985°E Minute GPS format
GPS: 49°50'57''N 14°35'41''E GPS decimal format
Attractions nearby

Týnec nad Sázavou has a very long history. Its name itself indicates that at the place where the Týnec Castle is located these days – on a high cliff above the river – there was a fortified settlement in the ancient times, the so-called Týnec ("enclosure" or "fortification" was "Týn" or "Týnec" in old Czech). There is a probable connection between the settlement and an old trade route leading from southern Bohemia through the town of Sázava and along the Kostelec Castle to Prague.

The church of St. Catherine was originally built in the Gothic style in the first half of the 14th century. It underwent some alterations in 1684 and consequently reconstructed between 1888 – 1889 when the height of the nave was increased and a tower added.
-
Týnec nad Sázavou
Events in the neighborhood
15. listopadu 2019 19:30

Spirituál Kvintet -
Říčany, Kulturní centrum Labuť
- Concert
16. listopadu 2019 8:00 - 13:00

16. listopadu 2019 19:00

---
© 2004–2019 Provozuje
Posázaví o.p.s.
, která vykonává aktivity destinačního managementu v turistické oblasti Posázaví.
Využíváme publikační systém Apollo. Projekt modernizace systému Apollo byl realizován v roce 2019 za přispění prostředků státního rozpočtu České republiky z programu Ministerstva pro místní rozvoj.