Dvůr Prak
- Ecological farming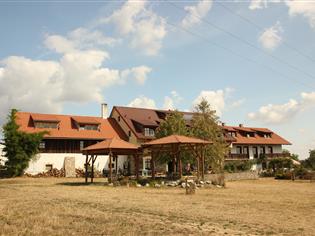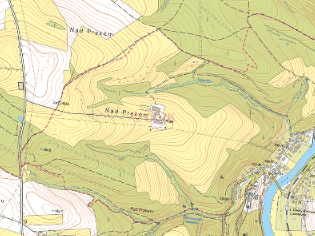 Contact
Český Šternberk 47
Český Šternberk
257 26
Mobile: +420 603 832 346
E-mail:
info@dvurprak.cz
Web:
http://www.dvurprak.cz
GPS: 49,81271681°N 14,91748735°E Minute GPS format
GPS: 49°48'45''N 14°55'2''E GPS decimal format
Services
Prak Manor is located nearby Český Šternberk in a place which according to a legend suggests that Jiří z Poděbrad had once slung cannons from this known Central Bohemian castle. The manor has just undergone renovation work and is managed by ecological farming methods. Bovine animals, sheep as well as the largest herd of Lipicky horses in the Czech Republic are bred here. It's an ideal place for weekend and holiday stays or for company and family events, above all, weddings. Visitors are able to access stylish rooms throughout the year, from May to October on the premises of the restaurant, and during the quiet season, it's possible to order catering on the phone. The farm also offers the opportunity to house horses on the premises of the stables while there is also visitor access to the outside and covered riding halls for you to explore.
You are invited
Are you looking for an unconventional location for your wedding day? If so then the Prak estate is the right place for you. Are you looking to celebrante entering into the pact of marriage in style among close friends or would you prefer majestic countryside merry-making? Would you like to be able to take off on a carriage around the surrounding area or be benefit from an entertainment programme of some sort? Nothing is impossible – we are here to meet your every need!
Jak se k nám dostanete
Attractions nearby

Majestátní kamenné sídlo stojí na skalnatém ostrohu nad řekou Sázavou už téměř 780 let. V jeho zdech se vystřídalo na 20 generací rodu Sternbergů. Během prohlídky se návštěvníci seznámí s příběhy zejména posledních majitelů a způsobem jejich života. Přístupná je i jižní předsunutá bašta hradu, zvaná "hladomorna", která byla součástí důmyslného opevňovacího systému.

The upper Gothic style castle from the 14th century was reconstructed into a Renaissance chateau in the 16th century. František Maxmilián of Talmberk built a chateau in 1675 with the participation of the architect O. de Guarde.

V Drahňovicích na návsi je možné si prohlédnout malé prosklené hasičské muzeum s historickou stříkačkou, hasičským náčiním a uniformami.
Events in the neighborhood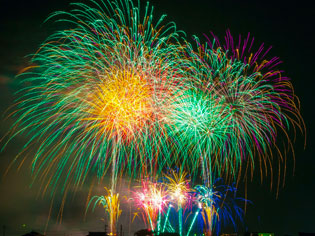 28. September 2023

Věž Václavka -
Konopiště,
- Celebration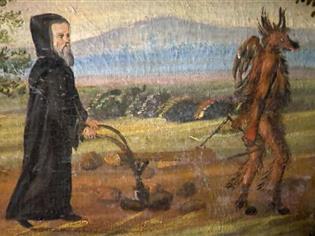 28. September 2023 10:15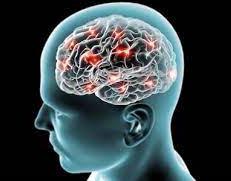 3. October 2023 09:30

Hrátky s pamětí -
Bystřice, Kavárna Kafíčko - Bystřice
- Workshop
---
© 2004–2023 Provozuje
Posázaví o.p.s.
, která vykonává aktivity destinačního managementu v turistické oblasti Posázaví.
Využíváme publikační systém Apollo. Projekt modernizace systému Apollo byl realizován v roce 2019 za přispění prostředků státního rozpočtu České republiky z programu Ministerstva pro místní rozvoj. Projekt Modernizace systému webového serveru byl realizován v roce 2020 za přispění prostředků Středočeského kraje.