Posázavský Pacifik, o.s.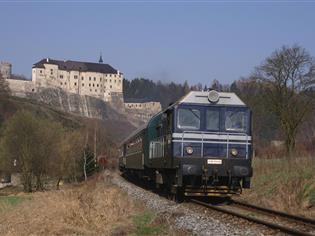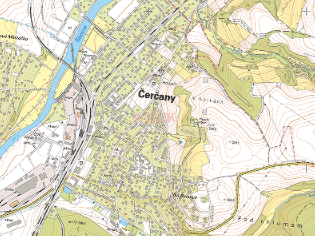 Contact
Havlíčkova 445, Čerčany
Čerčany
25722
Phone: +420 317 776 518
Mobile: +420 777 170 666
E-mail:
posazavsky.pacifik@seznam.cz
Web:
http://www.posazavsky-pacifik.cz
GPS: 49,85236598°N 14,70805537°E Minute GPS format
GPS: 49°51'8''N 14°42'28''E GPS decimal format
Services
This legendary railway line from Prague to Světla nad Sázavou has been running now for more than 100 years and continues to rank among the most sought after transport arteries. It takes you through beautiful countryside along the Sázava river. It acquired this popular name due to young campers who set off on it in search of adventure in the style of the Wild West which they had read about in the books of Jack London and E.T. Seton. You can travel along this romantic route on several of the regular personal trains as well as a significant number of excursion carriers pulled, above all, by historical steam or motor locomotives.
České dráhy, a.s.
tel.: +420 972 228 101, +420 972 241 629
e-mail: pavlik@zst.cd.cz, lemberk@kcod.cd.cz
http://parnijizdy.ic.cz
You are invited
Are you longing to go back a hundred years in time and experience the magic of riding a historical train with clouds of steam wafting over your head? Then take a seat on the Posázavský Pacific train! It will transport you across enchanting countryside with forested canons and jagged cliff edges, across stone bridges arching over romantic valleys and through dark tunnels. It can take you to sights and museums, camps and guesthouses or simply just from villages to towns. It will always reliably carry you back home again.
Opening hours
1.1. - 31.12.

Attractions nearby

Na 1400 m2 najdete stálou expozici, krátkodobé výstavy, kavárnu s dětským koutkem, konferenční místnost a obchůdek. Mezi nejzajímavější kousky, které v expozici najdete, jistě patří originální závodní a okruhové speciály. Jedná se o největší ucelenou sbírku sportovních škodovek na světě! V řadě případů jsou k vidění i unikátní prototypová auta nebo vládní speciály. Většinu vozů si můžete prohlédnout ve stálých expozicích i krátkodobých výstavách.

Zámeček Vysoká Lhota, jež je sídlem EQUI HANUŠ, nabízí veřejnosti prohlídky muzea kočárů a povozů, dále sedel, postrojů, kterých je zde okolo 500 kusů. Dále je pro Vás připravena prohlídka sklepení z 11. století s dobovou mučírnou a část zámečku s výkladem o jeho starobylé historii.

The museum in Pysely was founded in 1937. The main person behind it was Arnost Chvojka. The collection was greatly varied and grew to as much as a thousand exhibits. The museum was closed in the 1950s and the collection was distributed among other museums in the region. Efforts to re-establish the museum began in the early 1990s. The current permanent display was installed on the second floor of a house owned by the municipality and opened to the public for the first time on 3 November 1996.
Events in the neighborhood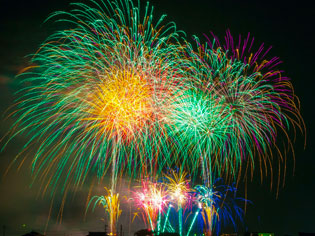 28. September 2023

Věž Václavka -
Konopiště,
- Celebration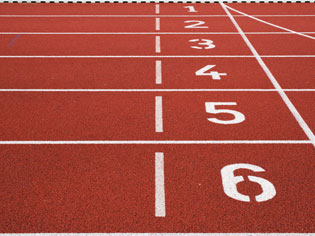 28. September 2023 13:00 - 18:00

Den pohybu a zdraví -
Týnec nad Sázavou, areál Náklí
- Competition, tournament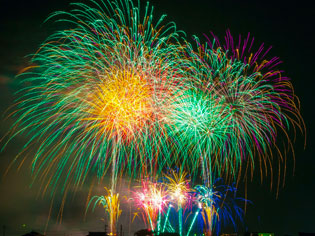 29. September 2023

---
© 2004–2023 Provozuje
Posázaví o.p.s.
, která vykonává aktivity destinačního managementu v turistické oblasti Posázaví.
Využíváme publikační systém Apollo. Projekt modernizace systému Apollo byl realizován v roce 2019 za přispění prostředků státního rozpočtu České republiky z programu Ministerstva pro místní rozvoj. Projekt Modernizace systému webového serveru byl realizován v roce 2020 za přispění prostředků Středočeského kraje.