Restaurace U Zvonice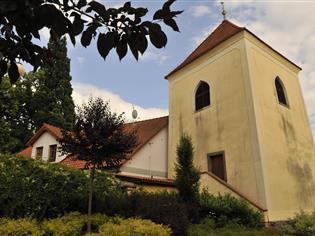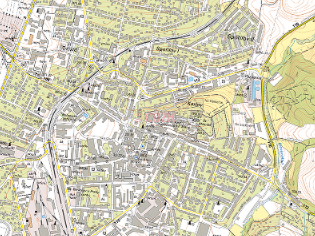 Kontakt
Na Karlově 347
Benešov
25601
Telefon: +420 317 721 523
Fax: +420 603 543 102
E-mail:
info@restauraceuzvonice.cz
Web:
http://www.restauraceuzvonice.cz
GPS: 49,78447628°N 14,69064256°E minutový formát
GPS: 49°47'4''N 14°41'26''E desetinný formát
???
Turistické cíle v okolí

Unikátní světelná a zvuková "laboratoř" v podzemí benešovské radnice. Tvoří ji interaktivní instalace, které sami návštěvníci musí rozhýbat, roztočit, mačkat…

The Art Nouveau house no. 74 was built by the District Commercial Savings Bank from Benešov u Prahy in 1904 – 1905 according to a project of Marcel Dusil. It houses an exhibition, opened to the general public in 1992, devoted to the history of the town and its surrounding areas, regional landmarks and objects of art as well as artists who lived and worked here. The ethnographic exhibition is of special interest as it presents mainly the folk clothing and textiles, furniture, glass underpaintings, and objects of folk plastic art.

The JAWA Factory Museum Konopiste presents representative samples from the history of the JAWA make of motorcycles, using machines on display as well as historical documents, and employing large screen audio-visual presentations in the Czech, English and German languages. Another significant theme of the museum is the documentation of the racing successes of Czech motorcycle makers during the 20th century, with unique exhibits, trophies and historical documents.
Akce v okolí
21. února 2019 17:00

21. února 2019 19:00

26. února 2019 19:30

Přidej fotografii
Související fotografie
---
© 2004–2019 Provozuje
Posázaví o.p.s.
, která vykonává aktivity destinačního managementu v turistické oblasti Posázaví.
Využíváme publikační systém Apollo.