Letecká škola BemoAir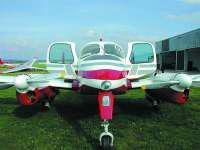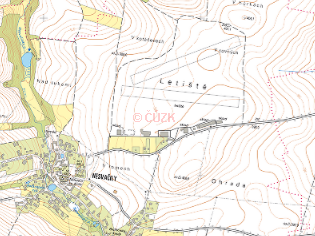 Contact
Nesvačily 0193
Nesvačily
257 51
Phone: +420 317 793 529
Mobile: +420 603 202 884
E-mail:
fto@bemoair.cz
Web:
http://www.bemoair.cz
GPS: 49,73825544°N 14,64297038°E Minute GPS format
GPS: 49°44'17''N 14°38'34''E GPS decimal format
Services
Come fly with us
Our services include:
Sightseeing flights
Photography flying and aerial photography
Towing of advertising banners
Pilot training for regular and ultra-light aircraft
Training for professional pilots
Our fleet includes over twenty aircraft of various types covering a broad range of services. We have been in the flying business for more than ten years and have trained hundreds of private and professional pilots, while we have shown the beauty of Central Bohemia to thousands of satisfied cruise flight passengers.
Opening hours
Daily from 8:30 a.m. until sunset.
Attractions nearby


Tato obdélná dvoupatrová budova se dvěma rizality na západní fasádě, v parku se sochařskou výzdobou z 18. a 19. století dnes slouží jako restaurace a hotel přilehlého golfového hřiště.

Events in the neighborhood
5. April 2020 16:00

7. April 2020 19:00

12. April 2020 13:00

---
© 2004–2020 Provozuje
Posázaví o.p.s.
, která vykonává aktivity destinačního managementu v turistické oblasti Posázaví.
Využíváme publikační systém Apollo. Projekt modernizace systému Apollo byl realizován v roce 2019 za přispění prostředků státního rozpočtu České republiky z programu Ministerstva pro místní rozvoj.